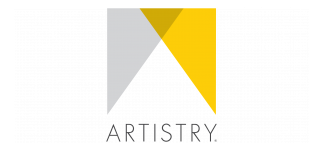 Your Review
Submit a Review

Resident Reviews
Great Location, Awesome Staff, Friendly Residents.
|

Recommended: Yes
Hello and thank you for taking the time to leave us a review! We are excited to hear you are enjoying your time here at Artistry. We think that we have a great location and friendly residents and are glad you do too! Thanks for recommending us and don't forget we do have a resident referral program!
Stylish, fun, modern, expensive
|Recommended: Yes
Its great living here overall. My unit is very stylish and I get tons of compliments from my friends family. The building has a young and modern atmosphere, yet it is still relaxing. The staff is amazing. Everyone is so friendly and helpful. The location is perfect and I'm happy to see that the area is gradually improving. The amenities offered are a huge plus also garage, courtyards, dog park, gym, cafe . The Negatives The dog park is in need of a good power washing to get the old crusty poop off of the turf. The poop trash can needs to be emptied more frequently as it is often overflowing with poop... And about 6 times a year the Artistry staff needs to enter by apartment for fire alarms air filters. This is understandable, but, it is ALWAYS done when I'm at work. Its a huge inconvenience for me knowing my dogs are NOT good with strangers when I'm not home. I end up calling off of work every time, for fear that my dog may bite one of the maintenance guys.
Thank you for leaving such a positive review! We are so glad to hear you are enjoying not only your apartment, but all of our amenities. It is nice to hear you have received so many compliments also! Thank you for your nice words regarding our office and maintenance teams. We work hard to make sure we are providing great service to our residents. We appreciate your feedback on the pet items and know this is important to all who live here. We know it can be hard to make arrangements for pets when we have to enter for our preventative maintenance inspections. It is important for us to be able to complete these tasks and appreciate your help on these days. Thanks again for taking the time to leave your feedback!
Friendly environment in the heart of downtown
|Recommended: Yes
Convenient to live in a place from where you can walk to work, the supermarket, church, your yoga studio, bars and restaurants etc. Great place to live if you just move to town and want to meet people. Pool area is a fun place to socialize during the summer time, and the Artistry has different spaces for you to do work or host events.
We are so glad you are enjoying your time here at Artistry and that you have met new friends! We like to host events for residents to get to know each other, but also like hearing you are able to do so by using our amenities and pool. We agree that our location is convenient to many great downtown Indy businesses. If we can help with any concerns or ideas, please drop by the Leasing Office. Thank you for your positive rating of our community!
Great Home|Recommended: YesI've lived here for about a year now and it is the best place I have lived over the last 9 years. The location, the accommodations, the staff, the appliances, the parking, and the price are all great. Couldn't ask for a better place to live.
Great place to live |Recommended: YesLocation and facility
Great apartments.|Recommended: YesGreat place to live.
Great apartment close to downtown Indy|Recommended: YesGreat, affordable apartment.
Amazing community |Recommended: Yesgreat place with an amazing location and awesome community
Modern|Recommended: YesRelaxing laid back
Great property, love the layout, just the dog park is loud|Recommended: YesClean, new, and wonderful staff
Great pace to live downtown|Recommended: YesGreat pace to live downtown
First Home |Recommended: YesMy husband and I have enjoyed our time at the Artistry. It's amenities and downtown location are hard to beat. We loved our apartment and it was perfect for our first home. The only negatives are with the Luxor mailbox system and the water pressure in our kitchen. In regards to the Luxor any packages ordered from Amazon do not receive the code required to activate the padlock. With the water pressure in the kitchen it was extremely low and even having maintenance look at it there was nothing they could do to fix it. Besides these two cons, we have loved our time here.
Great place to live|Recommended: YesYes, but make sure to get the wood floor. The concrete floors in my unit are very rough and I would not recommend them.
Great place to live downtown|Recommended: YesI really love my apartment. It's a clean, safe environment with tons of amenities. The staff is very helpful, and there are always things going on. They also have many options for apartments depending on budget and needs. Highly recommend.
The views and opinions expressed herein are solely those of the original authors and other contributors. These views do not reflect the views of "Artistry", its owners, managers, agents, employees or content providers. No representation or warranty, express or implied, is made or given by "Artistry", its owners, managers, agents, employees or content providers regarding safety, accuracy, completeness or suitability of the information or material expressed herein for any particular purpose