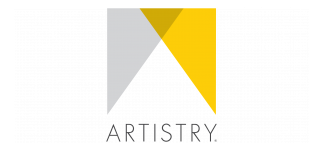 Your Review
Submit a Review

Resident Reviews
|

Recommended: Yes
We are so glad to have you here at Artistry!!! Thank you for your feedback!
|Recommended: Yes
Great — We have enjoyed living at Artistry
Thank you, thank you, thank you!!!
|Recommended: Yes
Artistry — It was the best decision I have ever made to move into such high class establishment like the artistry. The team is always there for you to assist with whatever you may need. Highly satisfied definitely renewing my lease.
We love this, and thank you so much for your feedback! Feel free to reach to the team anytime with anything you may need! Jen
|Recommended: Yes
Good in general, noisy with sirens — It's fun and easy to meet people
We appreciate your feedback so much!!!
|Recommended: Yes
I love it — Very friendly staff 24 7 coffee Wonderful amenities Great place to meet others in the Indy area
Thank You Megan!!!
|Recommended: Yes
Great Place to Live — I love Artistry. The staff is wonderful, it has great amenities, and it's located perfectly. I can't speak to the parking, as I don't drive, but honestly I'm so close to everything driving isn't necessary.
We appreciate you and your feedback!
|Recommended: Yes
Great place to live — Good place to live, staff is easy to work with. Maintenance is good at fixing big issues quickly, but have been trying to get paint touched up for a few months without success.
Thank you Kyle!!! We appreciate your excellent review. I am hopeful that your painting issues have been taken care of, if there is anything that you need please do not hesitate to call or email me! Jen
|Recommended: Yes
. — .
Hello and thank you for taking the time to review our community! We hope you continue to enjoy living at Artistry and downtown Indy.
|Recommended: YesPleased — Just tell Devin McMillen that you owe him 5. He will understand
|Recommended: Yes
Great — You should definitely live here
Our team is so glad you love living at Artistry! Thank you for the great review. Don't forget we pay referrals, so stop in to the leasing office for more details. If we can help with anything, please reach out!
|Recommended: Yes
I love it here — I would tell them that the location is great, the maintenance team is very proactive at making sure that everything is clean around the area, the people are all very upbeat, and I have enjoyed my tenure here thoroughly.
This is great to hear! Our team agrees with you on our location – it is just a short walk or bike ride to all of what downtown has to offer. We will be sure to pass along your compliments to our Maintenance Team. They work hard to keep our residents and buildings taken care of. We hope to see you at our upcoming Resident Events and please reach out if we can help with anything!
|Recommended: Yes
Good experience overall — Good experience overall, a few things can be a small annoyance however. Can hear the tenant above my unit walk, it is actually incredibaly annoying. The coffee maker is broken sometimes. The main elevator might be the slowest thing ever built. But again, it is a good place to live overall. Thank you,
Hi there! We are happy to hear that you are having a positive experience here at Artistry! We often find ourselves waiting for that elevator too and feel your pain when we are in a rush! It is a good time to check out all of our events and learn more about HausReward specials on our lobby TV though! We understand it can be frustrating to hear your neighbors above and that does tend to happen with apartment living. Please reach out if you are interested in ever transferring to a top floor apartment or if we can help with anything else!
|Recommended: Yes
Great place — my only issue is that the garbage area gets filled up to overflowing status
Thanks for the positive review! I am so glad you are enjoying Artistry. I know the trash can overflow and we are working on a few ways to fix this that should be implemented soon. Please reach out if I can help with anything! -Danielle
|Recommended: Yes
Great Apartment for Young People Starting Their Careers — Great first apartment out of college. I loved my little studio with big windows, high ceilings and modern appearance. Loved my big bathtub with subway tile. Great amenities and perfect location if you work downtown. Within short walking distance of Mass Ave Fountain Square. Beautiful pool grounds. The immediate area is becoming more developed as Starbucks, Orange Theory, Public Greens Whole Foods have gone in. Fixtures cabinets, drawers, rods etc were a little low quality but usable and aesthetically pleasing. Community is very young--hallways often smell of marijuana, and lots of puppy accidents in the hallways stairways. But also lots of puppies so that is a plus.
Thank you for you taking the time to leave a review through your Resident Portal. I am so glad you liked your apartment so much and all of our amenities! Even though you have moved, I do hope you continue to refer friends and coworkers. We still pay referrals even if you don't live here! I know we corresponded about the other concerns and I do appreciate you bringing these to our attention. Thanks again!
|Recommended: Yes
I enjoy living at the Artistry. It is conveniently located and my apartment is spacious. — It is great. The only thing that I do not enjoy is that I can hear my neighbors
We are so happy you enjoy your apartment and Artistry as a whole! We understand hearing your neighbors can be distracting and sometimes this does happen in apartment living. We hope you continue to find all the benefits outweigh this and hopefully we see you at our upcoming events! -Your Artistry Team
The views and opinions expressed herein are solely those of the original authors and other contributors. These views do not reflect the views of "Artistry", its owners, managers, agents, employees or content providers. No representation or warranty, express or implied, is made or given by "Artistry", its owners, managers, agents, employees or content providers regarding safety, accuracy, completeness or suitability of the information or material expressed herein for any particular purpose