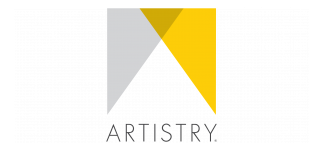 Your Review
Submit a Review

Resident Reviews
|

Recommended: Yes
Thank you so much for your feedback!!!
|Recommended: Yes
Budget friendly luxury living — I would definitely recommend this apartment complex to anyone that would like to live near the center of downtown but are also on a slight budget. The only real downsides of this complex is its location to the homeless shelter on East St and having the pay for a parking garage that is jointly used by everyone that works in the area. You may also have to deal with a couple college kids that have matured yet, but that's to be expected with a place close by a university. Still an overall great deal and I love the building and the staff are very professional. Plan on staying another lease while I finish up school.
We love that your overall experience with us has been so good and are excited you will be staying with us a while longer!!! If you are interested in the Waitlist for our attached parking please stop in and see us at the office!
|Recommended: Yes
Very positive experience — It's like being in the heart of the city. Ability to walk anywhere downtown, the artistry has a great location The roof top pool is always a blast and the staff is really friendly and nice
Thanks Jason!!! We appreciate you!
|Recommended: Yes
Great — Great
Thank you Christopher!
|Recommended: Yes
Great location friendly staff — Great location in the heart of downtown. The staff is extremely friendly and willing to help with anything you need.
Thank you Jeremy!!! We appreciate your feedback and love that you are with us at the Artistry!
|Recommended: Yes
Great place to live — Really liked living here. Maintenance was great, office was responsive.
Thank you Rachel!
|Recommended: No
College dorm rather than luxury living — The response from management is very slow. It is loud. Walking in the hallway after a weekend, I often find trash and beer cans or broken light fixtures off the walls. The elevators are often not working properly. The fire alarm often goes off in the middle of the night. The exercise equipment is often not working or disabled. This apartment complex is more like a college dorm environment than luxury living as you advertise.
We hate that you feel this way and have experienced anything short of your expectations. I appreciate your feedback and we will absolutely do all that we can to improve in those areas. Hopefully moving forward you will see improvement as we will strive to make sure your experience at Artistry is nothing short of 5 stars!
|Recommended: Yes
Great property. — Nice place to live for young professionals downtown.
Thank you Kelsie!
|Recommended: Yes
So far I can't complain — So far it's been a pleasure to live at Artistry.
Thank you!!!
|Recommended: No
Amenities not as good as they seem — Workout rooms have no air flow. Machines don't work well poor electric connection . Pool is fun but always dirty with debris floating around and dirt at the bottom. Online portal is subpar and gives incorrect and misleading information. Coffee machines often not working. FIRE ALARM GOES OFF CONSTANTLY once a month and it's deafening and management has never apologized nor explained why it keeps happening. The front desk staff is kind and as helpful as they can be. The cleaning staff is also very nice. But the apartments are overpriced to have the amenities function the way they do.
So sorry that you have not had a better experience at Artistry! We will make note of all of these things and make sure we work towards making your time with us much better moving forward! The fire alarms are tested often and/or anytime there is a power outage, it also affects the alarms - I assure you that we do all that we can to keep this from happening, but it is necessary and a beneficial safety feature of our community! We again, thank you for your feedback, it helps us to continue to improve!!!
|Recommended: Yes
Great Apartment — Only half the equipment at the gym works. Walls are thin. Other than those two things, living here is great. It is an awesome community with all young professionals. If my job keeps me in Indy, I would plan to resign here
We are working on the gym equipment, our fitness facilities are a popular place to be and we are glad they get the use that they do, but that often leaves us ordering replacement parts, etc!!! We were excited to get the new flooring and graffiti art completed in there and hope you will get a chance to visit the boot camp classes this summer! Thank you so much for taking the time to leave us your feedback, we appreciate it very much!
|Recommended: Yes
It is nice and quiet on the weeks. Nice amenities — Very nice place for young people especially. Almost everyone is working and there is not too much noise. Gym and pool are very good places to meet people.
Thank you so much for your review - we appreciate you!
|Recommended: Yes
Overall great place to live — Great location, spacious units, lots of perks and benefits, good gym and pool, lounges are a plus too...overall great experience and definitely one of the best places to live in Downtown Indy
Thank you so much for your feedback! We appreciate you!
|Recommended: Yes
Very convenient location. Great pool deck and courtyards. — Fun young community. Decent sized dog park. The herb garden is a big plus. The pool is the best feature lots of parties. If you are outgoing and live downtown you'll love it here.
We appreciate your feedback so much!!! Here's to a great summer!
|Recommended: Yes
It's a great friendly community that is also very dog friendly — Very dog friendly, awesome perks of being a resident, beautiful apartments and walking distance to many places.
We appreciate you and your feedback!
The views and opinions expressed herein are solely those of the original authors and other contributors. These views do not reflect the views of "Artistry", its owners, managers, agents, employees or content providers. No representation or warranty, express or implied, is made or given by "Artistry", its owners, managers, agents, employees or content providers regarding safety, accuracy, completeness or suitability of the information or material expressed herein for any particular purpose