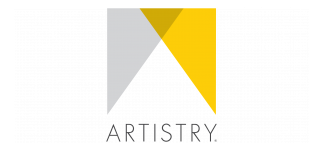 Your Review
Submit a Review

Resident Reviews
|

Recommended: Yes
Hey Kaitlyn, Jen here...I wanted to personally thank you for taking the time to leave us your feedback, we really appreciate it!
|Recommended: Yes
Great place to live. — I love living here. Very cool and fun. If there was one thing I could change, I would want the carpets in the hall to be cleaned or changed out.
Hey Carly! Totally agreed on the carpets, and we are working on the quarterly hallway cleaning now in your building - we are looking into cleaning them monthly moving forward since there seem to be so many spills, etc in the hallways! Thank you so much for taking the time to leave us your feedback, it really helps us to hear how things are going for our residents! Take care, Jen.
|Recommended: Yes
Very happy — I've been in Artistry for about a week now. Been really happy with my experience. I've had some noise issues Friday and Saturday night. Not sure if there is much Artistry can do, as most of it has been from spilled from the streets loud cars, people yelling and talking loudly . Most of it can be drowned out with a TV or putting on headphones. Noticed a light fixture was off the light on the third floor hall. With the mail room elevator fixed, it's been easy to move packages from the overflow area to my apartment. I am an early riser and have been very pleased to see the grounds being maintained. I've had an issue with parking early on parking key stopped working , but Jacob was helpful in getting that resolved. The front office also has been helpful in answering questions as I've gotten used to the new surroundings. All things considered I've been very happy with my decision to move to Artistry.
Hi David! Thank you for leaving us your feedback, it is great to know and hear about your experience with us so far at the Artistry! We strive to make sure everyone loves having their home here with us and I am truly grateful for your time in leaving us a review! Take care, Jen
|Recommended: Yes
Great pool, convenient parking, a little pricey — I have lived here for a year and a half. Have not had any issues at all. Enjoy the pool, gym, coffee machines, and location. It is slightly pricey
Thank you so much for your feedback Adam, we truly appreciate it!
|Recommended: Yes
You can't beat this location Awesome amenities — I moved to Artistry a few weeks ago and have been very pleased with my experience. The location is absolutely STELLAR. I can literally walk to everything the downtown mile has to offer. I love the secured access buildings and parking options aren't as bad as I thought they might be. The fitness centers are more than adequate, and the pool offers all day sunshine. Free coffee 24 7 is an added perk My apartment was clean, and the finishes are beautiful. If you are looking for a downtown location, I'd check this place out
Thank you for your feedback Erin!
|Recommended: Yes
Cool apartments and good location — The apartments are really unique and the location is great. My personal experience was not good with the state of my apartment upon move-in, but that may not be the case for everyone. In general it's good, but there are definitely some things that could be better.
Thank you so much for taking the time to leave us a review Riley, we appreciate you. Jen
|Recommended: YesFun but poorly managed — The environment is really fun and the complex does a good job of hosting events and offering amenities. However, my friends and I have had multiple issues submitting maintenance requests with no action taken. There's also mold growing from the vents which concerns me for the health of the air beyond just what I see. The gym has been stuck at over 80 degrees for almost two weeks now.
|Recommended: Yes
Good Property — Good place to live but the front desk employees are as informed on the details as they need to be to make the move in experience as helpful as it should have been.
I am sorry you had this bad first impression with our team at Artistry Sam, I hope that your experience here with us the last several months has been a great one and I am open to hearing how we can improve on the Move-In Process moving forward! Jen
|Recommended: Yes
Nice property, with great pool — It's a nice apartment for young professionals. It is an apartment that I would recommend people start off in, but move out of in a few years. For the most part, it is clean, well kept, and quiet, but occasionally things are unkept. The trash room is always a mess, and sometimes the noise level is a lot. Overall, it is a good FIRST apartment for people just starting off.
Thank you for taking the time to send us your feedback, it is most helpful in knowing where we need to improve and how we can better your home with Artistry! We appreciate you!
|Recommended: No
No Communication — Living at Artistry is nice, however they do not reply to any emails or communication regarding any issues you have except for any maintenance requests. They do not follow their signed leases and attempt to overcharge those who live in their buildings.
Matthew, I am sorry that you have had this experience. I will look into this and be in touch with you, thank you for leaving us your feedback and we hope that your experiences moving forward will all be positive, as that is our goal!
|Recommended: Yes
Quality Stay — I feel comfortable knowing the area is safe and well taken care of
Thank you so much for your feedback and for choosing to make your home here at Artistry!
|Recommended: Yes
Great living experience at Indy — Artistry is a fun and vibrant complex, with a lot of activities and excellent location.
Thank you so much for your feedback!!!
|Recommended: Yes
Budget friendly luxury living — I would definitely recommend this apartment complex to anyone that would like to live near the center of downtown but are also on a slight budget. The only real downsides of this complex is its location to the homeless shelter on East St and having the pay for a parking garage that is jointly used by everyone that works in the area. You may also have to deal with a couple college kids that have matured yet, but that's to be expected with a place close by a university. Still an overall great deal and I love the building and the staff are very professional. Plan on staying another lease while I finish up school.
We love that your overall experience with us has been so good and are excited you will be staying with us a while longer!!! If you are interested in the Waitlist for our attached parking please stop in and see us at the office!
|Recommended: Yes
Very positive experience — It's like being in the heart of the city. Ability to walk anywhere downtown, the artistry has a great location The roof top pool is always a blast and the staff is really friendly and nice
Thanks Jason!!! We appreciate you!
|Recommended: Yes
Great — Great
Thank you Christopher!
The views and opinions expressed herein are solely those of the original authors and other contributors. These views do not reflect the views of "Artistry", its owners, managers, agents, employees or content providers. No representation or warranty, express or implied, is made or given by "Artistry", its owners, managers, agents, employees or content providers regarding safety, accuracy, completeness or suitability of the information or material expressed herein for any particular purpose